Expand Your Market Reach With Your Own Food Label Printer Through Private Labels
If you are entrepreneur or a small business owner, keeping cost low and cash flow will often be in your mind.
Like many food manufacturers, you will soon realize that you need a flexible food packaging labeling solution. That is to say, a solution that can help you react fast and timely to new private label business.
Most owners will agree that outsourcing your food labels can be tricky. For instance, dealing with MOQ, variable food date and waste labels can be a headache. Consequently, this makes printing your own food labels a smart alternative.
Having this in-house capability not only solve your labeling issues but helps you
Stay ahead of your competitors with faster delivery if you have private label food product.
Adapt to the needs of overseas food packaging label standards with ease.  Just modify your ingredient labels and print. That's it.
In summary, you benefit from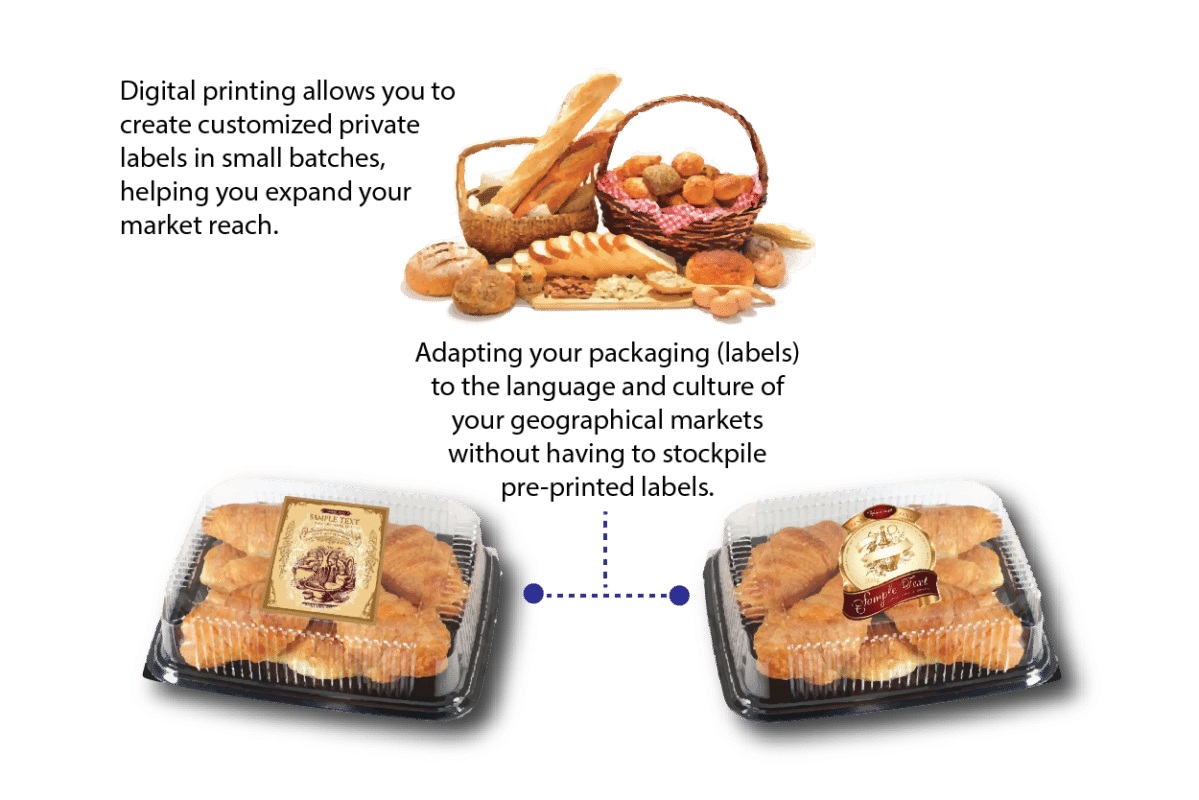 Improve your productivity and efficiency
Print on demand in exact quantity anytime.
No time-consuming setup and calibration required.
Print your labels with variable data like food date in one step.
Create private labels (custom food labels) in small batches with ease.
Expand your market reach
Extend your product offers by modifying your food packaging labels to the language and culture of your geographical markets.
Test variants of your label designs that may appeal to different demographics, segments or niches within days, not weeks.
Eliminate pre-printed labels
Save on managing inventory and wastage (obsolete labels). With digital printing, simplify your stockpile with just a few formats of blank label stocks.
No more waiting for days or weeks to get your pre-printed labels.
Reduce time taken to search for the correct labels in an ocean of multiple SKUs.
Eliminate costly product recall caused by incorrectly printed labels.